Optimism #52 - July 29, 2022
Dear clients and friends,
I am seeing lots of insiders buying, mostly in the energy, mining and REIT sectors.
Have a look at this chart. I chose Royal Bank, but any quality stock will have a similar trend line. I can see the US housing crash in 2008, the covid crash two years ago, but what caused the one in 2015? I can't even remember. My guess is that in by the year 2030 you won't remember the current one we are experiencing.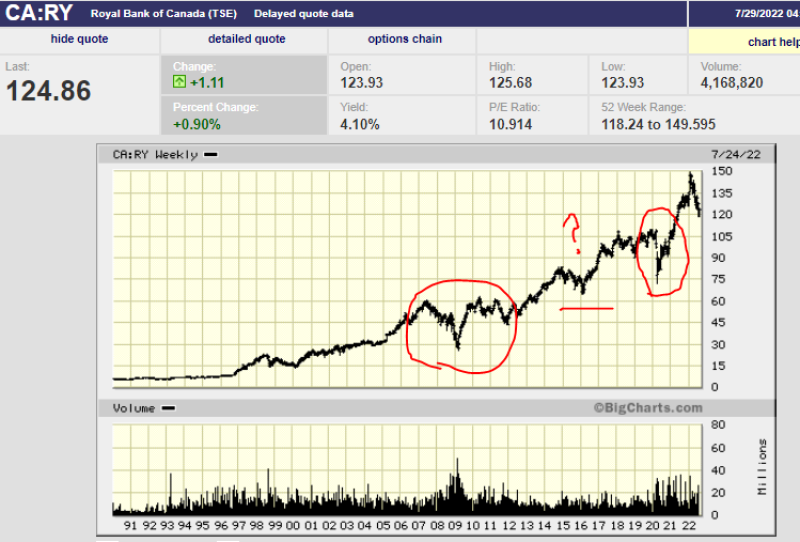 There are new laws related to MAID
(assisted dying) that are better designed to allow for people with dementia to end their lives on their own terms, as opposed to in a care facility. Those like me who have a family history of such illnesses may find this comforting.
"Picking a consistent point in time to take stock (no pun intended), allows the noise to be filtered out and the common sense to prevail."
(Thank you Dona for the wisdom.)
As of July, OAS payments for those over 75 are going up by 10% to 713.54 per month or $8562 per year, a 10% increase.
A new low for my affair with Fortis. The bill is $79.54 and the actual amount of natural gas is $5.91. What a business.
Have a wonderful long weekend.
Derek Moran